A physical/virtual hybrid event
A one day session with renowned international speakers, knowledge sharing and networking opportunities.
What is a DAM event?
The DAM (Digital Asset Management) process is the management of various mediafiles like graphics, videos, sound and text components needed for digital content and distribution through a Content Hub in the MarTech stack.
In today's fast-paces business environment, DAM serves many roles, from traditional marketing use cases to being positioned at the center of a complex enterprise-wide digital supply chain.
Join us for the DAM Helsinki 2021 conference if you are hungry to find the tips, techniques, innovations and strategies you need to transform yourself, and your company, into the best within your respective field. You will leave the event with more knowledge of how Digital Asset Management technology and workflows can help to elevate your brand.
DAM Today
The future of DAM
All from the user's perspective
We believe that the value of meeting people face-to-face has not changed, and therefore we are happy to announce that DAM Helsinki Event is back. DAM Helsinki 2021 will be a physical event held in Helsinki at the Messukeskus (Expo and Convention Centre) on November 10th.
Alongside the actual event we will also offer a virtual event and stream the inspiring content presented during the conference. So now some of you can watch the event anywhere it's convenient for you even if travelling to Helsinki is not an option.
Never has there been a more vibrant motivation to finally come together face to face after the long COVID-19 pandemic and to share experiences.
The COVID-19 crisis has opened up the road to digitalization faster than expected. Traditional methods – tradeshows, face-to-face meetings – were replaced by online gatherings, making adjustments necessary for many of us. 2020 saw massive changes in the market as consumers accelerated their digital interactions with brands. These interactions have created enormous amounts of data across multiple channels.
Discover the latest tools, strategies, trends, techniques and innovations you need to be at the forefront of the ever-evolving world of managing digital content!
The seminar is educational, inspiring and motivating at the same time. We have invited a group of inspiring speakers with different backgrounds and professionals in their own field to speak about their real-life DAM experiences. It will help you make the most of your digital content and the solutions you use to create, manage and publish it.
Our event brings together business users, renowned experts and customers to share ideas and build connections. We take pride in putting together an impressive speaker lineup and a top-notch customer experience to serve our event attendees.
Schedule
The organizer reserves the right to modify the program without notice. Such a change does not entitle to return tickets or to recover the entrance fee. All times are EET.
TRAVEL INFO
Easy to get to and from the event.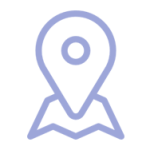 Venue
Messukeskus, Entrance Holiday Inn Helsinki – Expo – hotel, Rautatieläisenkatu 3, 00520 Helsinki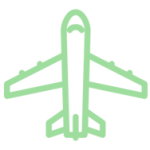 Transport
Messukeskus is right next to the Pasila train station where I and P trains connect directly to the Helsinki-Vantaa airport every 10 minutes. The venue can also easily be reached by bus, tram and taxi.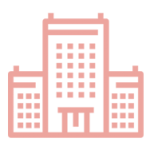 Hotel & Restaurant
Hotels nearby include Holiday Inn Helsinki, Original Sokos Hotel Tripla, Scandic Pasila and The Folks Hotel Konepaja.
The nearby Mall of Tripla offers a large selection of restaurants, stores and services.
GET YOUR TICKET
Choose how you want to attend at your own convenience.
79
€
Physical attendance
Attend at Messukeskus
10+ sessions from 9:00 to 17:00 EET
Live Q&A – get your questions answered by the experts
Catering
Live stream video
Access to the events virtual platform
Add to cart
49
€
Private live stream
Attend online (personal use)
10+ sessions from 9:00 to 17:00 EET
Live Q&A – get your questions answered by the experts
Catering
Live stream video
Access to the events virtual platform
Add to cart
0
€
Research & Education
Members of academic faculties can apply for free attendance
10+ sessions from 9:00 to 17:00 EET
Live Q&A – get your questions answered by the experts
Catering
Live stream video
Access to the events virtual platform
Send application
Sponsorship
Meet our event sponsors.
Who is this event for?
This conference is appropriate for those who are new to DAM, selecting a DAM system, end-users who want to have a deeper understanding of the different things a DAM system can do, or technical implementers who want a better sense of a system's capabilities.
Tailored in particular for marketers and content developers who want to be empowered with the knowledge of how DAM technology can improve their situation, this insight will help you better communicate your needs, whether you already have a DAM system or are looking to select one.
We offer also a deep dive into the industry's most feature-rich DAM systems, as well as the gamut of technologies for solving the broader digital marketing and content publishing puzzle.
Our attendees benefit from lectures by business experts and have the opportunity to network with a diverse international crowd. Practical business and traditional industry use-cases from the DAM fields offer insights into how to enhance your digital asset management today providing you with a vision of what's coming next and a chance to connect with members of the DAM community.
Types of visitors
Europe's marketing professionals descend on the DAM Helsinki 2021 event. Whether you are commercially, technically or creative minded, this event will benefit you and your business.
Marketing Directors
CMOs
Heads of Marketing
Heads of Advertising
Agency Marketing Professionals
Creative Marketing Directors
Digital Marketing Directors
Marketing Managers
Marketing Specialists
Marketing Consultants
Marketing Executives & Assistants
IT-Managers
Product Information Managers
Communications Managers
Communications Specialists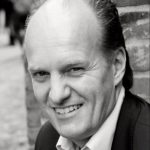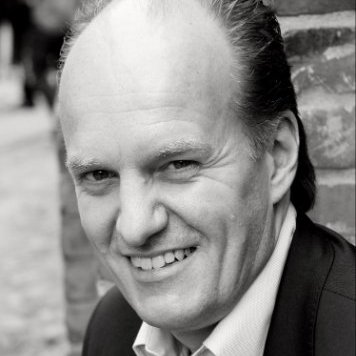 "It was great to be there and connect with all of the attendees. What made it really interesting to me is to see all the different perspectives on DAM and how it can help customers to achieve their goals.
From an attendee perspective that gave a really good overview of the current market and the challenges that we all expect within the next years with managing digital assets.
In addition to that I really liked the way how the event was setup. It was not a sales driven event but more like an exchange between customers, agencies, partners and software vendors like us."
Martin Schlüter, VP Sales, CoreMedia AG
Impressions from DAM Helsinki 2020