Why a DAM seminar?
Companies produce huge amounts of material in digital form; images, powerpoint presentations, texts, catalogs, PDF brochures, videos etc. – all materials that consume a lot of time and money to produce. Most of these assets should be retained while some are only temporary. This DAM seminar will deal with these challenges, approaches, solutions and will show real-life examples.
The DAM Helsinki 2020 conference gives you an international perspective of DAM. Check how it´s been implemented in Europe. Learn from Finnish customers use cases. And see new technologies arise like AI and AR etc. These contributions are aimed to benefit you and your business.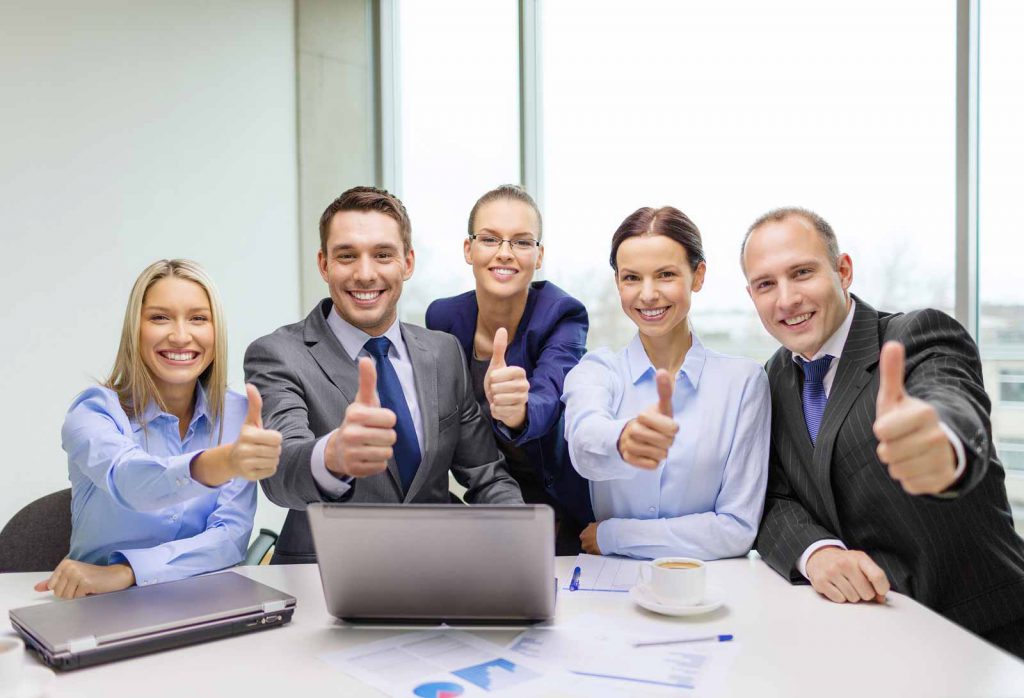 What we want to achieve is to make it easy for Corporates and groups to capture, organize and share all the information that matters. During the DAM Helsinki 2020 conference we will take a look at how vendors offer tools and solutions to master important information.
It is time to prepare your digital foundation for the next decade. We call it the FUTURE OF DAM.
DAM Helsinki 2020
The DAM Helsinki 2020 seminar focuses on contemporary ways to manage and use digital assets. We will guide you through the digital journey and try to simplify the way how to begin. Many companies and organizations have implemented functional solutions in everyday activities.
Brand Management streamlines day-to-day operations from creation to consumption more efficient. Your team needs the right assets at the right time! Who can afford to be left behind of your competitors? Follow hints, views and experiences as told by the experts and users themselves!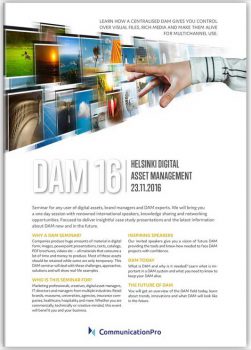 Click to read our DAM 16 brochure!
Check out the wrap-up from our last event by clicking the link: